<!!!!!!!!!!!!!!!!! DO NOT USE THE EDITOR WITH THIS PAGE !!!!!!!> <!!!!!!!!!!!!!!!!! DO NOT USE THE EDITOR WITH THIS PAGE !!!!!!!> <!!!!!!!!!!!!!!!!! DO NOT USE THE EDITOR WITH THIS PAGE !!!!!!!> <!!!!!!!!!!!!!!!!! DO NOT USE THE EDITOR WITH THIS PAGE !!!!!!!><!!!!!!!!!!!!!!!!! DO NOT USE THE EDITOR WITH THIS PAGE !!!!!!!> <!!!!!!!!!!!!!!!!! DO NOT USE THE EDITOR WITH THIS PAGE !!!!!!!>

Click here

Donate Online
WeShare
Covid-19 - A Message to the Faithful from Bishop David M. O'Connell C.M.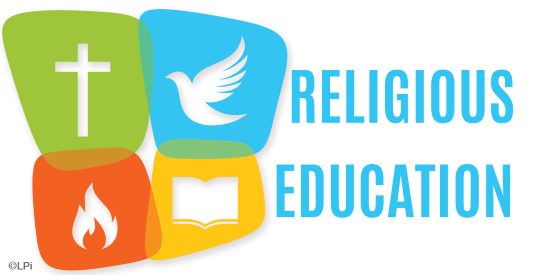 St. Catherine of Siena Parish is privileged to partner with our families, the primary educators, and to assist the parents/guardians in sharing our Catholic faith with their children. We look forward to working with you this school year. To access the Registration Form for the 2021-2022 School Year, click on
https://sienachurch.churchgiving.com/ReligiousEducation2021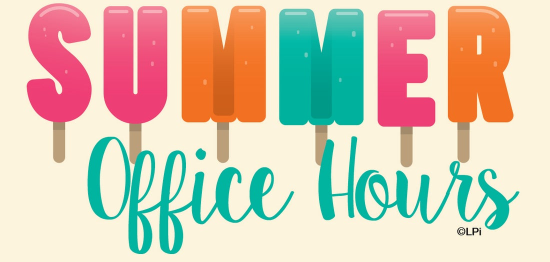 Parish Office Summer Hours
Monday - Thursday 9 a.m. - 12:30 p.m.
Sunday 9 a.m. - 12:30 p.m.
Effective through Labor Day. Regularly scheduled Parish Office hours return Tuesday, September 7th.
PRO-LIFE MESSAGE
As Bishop of the Diocese of Trenton, I encourage all our Catholic clergy, religious and lay faithful to sign a petition to protect congressional legislative provisions in support of life: http://www.NoTaxpayerAbortion.com by July 16. Please access the New Jersey Catholic Conference website: https://njcatholic.org/protecting-the-hyde-amendment and also read the Action Alerts posted on the NJCC website: https://njcatholic.org.
Please consider writing letters in strong support of pro-life protections to our NJ senators and congressmen.
Thank you and God bless and protect you all, born and unborn.
Bishop O'Connell
Updated Protocols for Mass & the Sacraments
Prepared for St. Catherine of Siena Parish from directives approved by the Most Reverend David M. O'Connell, CM, Bishop of Trenton.
Introduction
The bishops of New Jersey have ended the dispensation from the obligation to assist at Mass on Sundays and Holy Days of Obligation effective June 5-6, 2021, the Solemnity of the Body and Blood of Christ. The faithful are to return to the practice of participating at weekly celebration of Mass in church. As is always the case, the obligation does not apply to the sick, those with underlying health conditions, and those who remain fearful of COVID-19 transmission.
Effective May 28, 2021, the Governor lifted the mandates requiring the wearing of masks and social distancing. Yet, recognizing that the COVID-19 pandemic remains active, wearing a mask is an option for those who wish to do so. The clergy and faithful should use their best judgment to protect their own health and the health of their neighbors. Moreover, those who are not fully vaccinated are strongly encouraged to wear a mask. Limits on church capacity to pre-pandemic levels will be lifted on June 4, 2021.
In light of these developments, the protocols regulating the celebration of Mass and Sacraments in effect since June 2020 are greatly modified, if not ended. The following guidance is provided to facilitate an orderly and careful return to parish life. No one is to be refused the sacraments due to vaccination status.
St. Catherine of Siena Parish General Information
All doors may be utilized for entrance and exit of church.
Barriers, tape, cords to maintain social distancing are removed.
St. Catherine's will maintain the sanitizing of pews and other furnishings until further notice.
Hand sanitizers will continue to be made available: at the entrance of the Church & the Altar.
All restrooms will be available.
Blessed Water will be placed in fonts.
Pew Missals will be available.
Bulletins will be distributed.
Face masks are no longer mandatory but remains an option for those who wish to do so.
Church and common areas will be sanitized after each Mass.
Celebration of Mass
Liturgical ministers are invited to resume their ministry.
All ministers of Holy Communion will wear masks while distributing the Holy Eucharist.
Receiving Holy Communion in the hand continues to be strongly encouraged although Holy Communion may be received on the tongue as well.
The procession for Holy Communion (lines in aisle) will resume.
The usual procession of ministers to and from sanctuary will resume.
Music Ministers and choirs are invited to return to their usual ministry.
Ushers will take up collection as in the past.
The Presentation of the Gifts (bread & wine) by the faithful will resume.
The use of separate chalices for concelebrants and deacons is maintained.
Reception of the Precious Blood from the chalice is not permitted at this time.
Sharing chalices for the faithful is not permitted as Holy Communion will continue to be distributed by the sacred host only.
The Sign of Peace will resume.
Greeting people at the church door will resume.
Washing the sacred vessels with warm water and soap after each Mass will continue.
Offering envelopes may continue to be placed in a receptacle at the entrance/exit.
Online giving is encouraged.
Church and common areas will be sanitized after each Mass.
Mass Schedule
Weekend Masses St. Catherine of Siena Church
Saturday Vigil Mass 4:30 PM
Sunday 8:00 AM, 10:00 AM, 11:30 AM
Weekday Masses
Effective June 14, 2021 St. Catherine's Chapel
Monday, Tuesday, Thursday, Friday, 9:00 AM
First Friday of the Month Adoration of the Blessed Sacrament immediately following the 9:00 AM Mass. Exposition and Benediction at 11:00 AM.
Miraculous Medal Novena at St. Catherine's Chapel every Monday immediately following the 9:00 AM Mass.
Mass Schedule for Holy Days of Obligation unless otherwise announced
9:00 AM Mass St. Catherine of Siena Church
7:00 PM Mass St. Catherine of Siena Church
The Sacrament of Penance
Effective June 12, 2021
Saturday 3:30 PM St. Catherine of Siena Church - Narthex of Parish Hall
Please call for appointment
The Sacrament of Baptism
Schedule Effective June 6, 2021
Please call for appointment
Saturday 11:30 AM St. Catherine of Siena Church
Sunday 11:30 AM Within the Mass – at Request
1:00 PM St. Catherine of Siena Church
All Baptisms must be scheduled in advance. Godparents are required to provide Sponsor Certificates before a Baptism date is given. Please call the parish office for detailed information.
More than 1 infant may be baptized at the same ceremony.
Parish Meetings/Socials
Parish meetings and socials may resume. Refreshments may be served observing local health protocols. Guidelines on use of the building are forthcoming.
Moral Guidance Regarding Vaccines for Covid
https://trentonmonitor.com/Content/Default/Coronavirus/Article/Pope-Bishop-advocate-for-COVID-19-vaccine-as-moral-choice/-3/298/24667
https://trentonmonitor.com/Content/Default/Coronavirus/Article/Is-it-morally-permissible-to-take-the-COVID-19-vaccine-/-3/298/24354
https://trentonmonitor.com/Content/Default/Coronavirus/Article/Moral-guidance-regarding-vaccines-and-COVID-19-/-3/298/24397
https://trentonmonitor.com/Content/Default/Coronavirus/Article/Bishops-Getting-COVID-19-vaccine-is-act-of-charity-supports-the-common-good/-3/298/24495
https://trentonmonitor.com/Content/Default/Coronavirus/Article/Vatican-Without-alternatives-current-COVID-19-vaccines-are-morally-acceptable/-3/298/24541
Welcome to St. Catherine's
The Parish Community of Saint Catherine of Siena welcomes you with great delight and pleasure. Everyone, as well as your families, are joyfully invited to be among us at the celebration of Sunday Liturgies and to be actively involved in the faith-filled activities of the Parish. Come, see and experience the parish life our ministries and services offer to all, leading us to fulfill the Gospel Truth and Values. Full of hope and gladness, may you realize and find that our website is helpful and informative.
Rev. Angelito I. Anarcon
Pastor
Mission Statement
With eyes firmly fixed on the Gospel of Jesus Christ, the community of St. Catherine of Siena Parish gathers to celebrate the Eucharist and worship God with joy and commitment. We welcome and reach out to those within our parish family and those beyond this community as we spread the Good News by offering hospitality, spirituality, ongoing faith formation, and support for those to whom we minister.
Prayer to St. Catherine of Siena
Father, in meditating on the sufferings of your Son and in serving Your Church, St. Catherine was filled with the fervor of Your love. By her prayers may we share in the mystery of Christ's death and rejoice in the revelation of His glory.
St. Catherine of Siena Pray for Us
Upcoming Events
Today:
Sun Jul 25
PRAY FOR8:00 am Mass - Anthony & Bart Cataffo
PRAY FOR10:00 am Mass - Michael, Filippo & Maria Natilli
PRAY FOR11:30 am Mass - DinhNguyen
Mon Jul 26
PRAY FORMary & Hal Nathanson
Tue Jul 27
PRAY FORAll Our Faithful Departed
Thu Jul 29
PRAY FORAll Our Faithful Departed
Fri Jul 30
PRAY FORAll Our Faithful Departed
Sat Jul 31
PRAY FORFrank Fiore
Sun Aug 1
PRAY FOR8:00 am Mass - Alfonso Lombardo
PRAY FOR10:00 am Mass - Muriel DiBello
PRAY FOR11:30 am Mass - Dinh Nguyen


You can designate your donation to the following ministry(s):
Priests, Deacons & Religious
Finding & Forming Priests (Vocations recruitment & Seminary Preparation)
Retired Priests Care
Preparation of Deacons
Community Outreach
Families, Youth & Young Adult Ministries Catholic Social Services (The Guild)
Pastoral Care (Prison, Respect Life, Grief)
Teaching the Faith
Evangelization and Communications Outreach
Religious Education, Rite of Election of Adults and Children
Catholic School Programs
Tuition Assistance
Professional Development for Educators

WAYS TO DONATE
https://dioceseoftrenton.org/aca-donate-page
CLICK HERE TO WATCH VIDEO
The 2021 Diocese of Trenton Annual Catholic Appeal - YouTube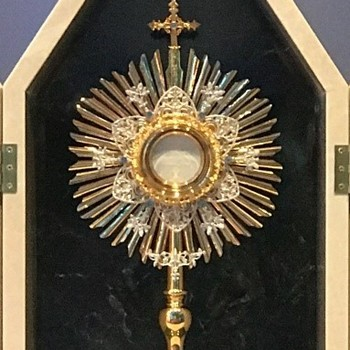 Act of Spiritual Communion
My Jesus, I believe that You are present in the Most Holy Sacrament. I love You above all things, and I desire to receive You into my soul. Since I cannot at this moment receive You sacramentally, come at least spiritually into my heart. I embrace You as if You were already there and unite myself wholly to You. Never permit me to be separated from You. Amen.
Catholic Charities News -The economic impact of the pandemic has increased the number of  homeless families. Catholic Charities provides transitional housing, job skills and budgeting training to people in Monmouth county, who have lost their homes. For assistance call 732-922-0400.