<!!!!!!!!!!!!!!!!! DO NOT USE THE EDITOR WITH THIS PAGE !!!!!!!> <!!!!!!!!!!!!!!!!! DO NOT USE THE EDITOR WITH THIS PAGE !!!!!!!> <!!!!!!!!!!!!!!!!! DO NOT USE THE EDITOR WITH THIS PAGE !!!!!!!> <!!!!!!!!!!!!!!!!! DO NOT USE THE EDITOR WITH THIS PAGE !!!!!!!><!!!!!!!!!!!!!!!!! DO NOT USE THE EDITOR WITH THIS PAGE !!!!!!!> <!!!!!!!!!!!!!!!!! DO NOT USE THE EDITOR WITH THIS PAGE !!!!!!!>

Click here

Donate Online
WeShare
Covid-19 - A Message to the Faithful from Bishop David M. O'Connell C.M.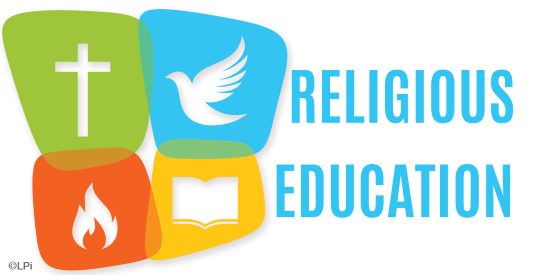 St. Catherine of Siena Parish is privileged to partner with our families, the primary educators, and to assist the parents/guardians in sharing our Catholic faith with their children. We look forward to working with you this school year. Please call the Office for Registration Information.
Classes begin October 17, 2021.
SOCIAL CONCERNS COMMISSION
St. Catherine of Siena Parish
We are proud to partner with Catholic Charities
in support of the
Afghan Refugees Humanitarian Crises.
As you may have heard from various news agencies, Afghan
refugees are being housed at Joint Base McGuire-Dix,
Lakehurst NJ. Catholic Charities Diocese of Trenton has
been asked to assist in this humanitarian crises by identifying
and mobilizing legal representation for immigration, &
helping to coordinate wellness activities for the
children & their families.
We have been asked to assist with the collection of
donations. Please return donations to the collection bin
located in the Church Narthex after each Mass or donations
can be brought to the Parish Office
Monday through Thursday from 9:00 a.m. to 2:00 p.m.
To volunteer with this collection, please email:
socialconcernscommission@sienachurch.org OR call
Laura Randazzo at 732-938-5375.

LIST OF ITEMS NEEDED
This list comes directly from Catholic Charities.
All items donated are to be NEW, not used.
Beach Balls
Bubble Wands
Playing Cards
Whiteboards
Kid's Scissors
Jenga
Permanent Markers
Stuffed Animals
Dominos
Dry Erase Markers
Soccer Balls Small & Large
Jump Ropes
Sidewalk Chalk
Force Wipes 220 Ct.
Connect Four

White Silks

Microban Sprays
Pens, Pencils
Fabric Markers
Garbage Bags 13 Gal.
Pencil Sharpeners
Journals
Hand Sanitzer
Construction Paper
Puzzles for Young Child
Masks
Glue Sticks
Playdough
Tea Station
Crayons
Large Legos Duplo
Tea Kettles
Washable Magic Markers,
Non-Toxic
Hula Hoops
Tea Bags
Toy Cars for Children
Jump Ropes
Signage
Crochet Needles and Yarn
Bubble Solutions Large
Sandwich Boards
Electric Pencil Sharpener
THANK YOU FOR YOUR
KINDNESS & SUPPORT.

Welcome to St. Catherine's
The Parish Community of Saint Catherine of Siena welcomes you with great delight and pleasure. Everyone, as well as your families, are joyfully invited to be among us at the celebration of Sunday Liturgies and to be actively involved in the faith-filled activities of the Parish. Come, see and experience the parish life our ministries and services offer to all, leading us to fulfill the Gospel Truth and Values. Full of hope and gladness, may you realize and find that our website is helpful and informative.
Rev. Angelito I. Anarcon
Pastor
Mission Statement
With eyes firmly fixed on the Gospel of Jesus Christ, the community of St. Catherine of Siena Parish gathers to celebrate the Eucharist and worship God with joy and commitment. We welcome and reach out to those within our parish family and those beyond this community as we spread the Good News by offering hospitality, spirituality, ongoing faith formation, and support for those to whom we minister.
Prayer to St. Catherine of Siena
Father, in meditating on the sufferings of your Son and in serving Your Church, St. Catherine was filled with the fervor of Your love. By her prayers may we share in the mystery of Christ's death and rejoice in the revelation of His glory.
St. Catherine of Siena Pray for Us
Upcoming Events
Today:
Mon Sep 27
PRAY FORMillie D'Amico
Tue Sep 28
PRAY FORJohn & Concetta DeGrande
Thu Sep 30
PRAY FORAll our Faithful Departed
Fri Oct 1
PRAY FORRachel Pennetti & Family
Sat Oct 2
PRAY FORElinor Ann Alba
Sun Oct 3
PRAY FOR8:00 am Mass - Lorraine Spencer
PRAY FOR10:00 am Mass - Hannah Hanaway
PRAY FOR11:30 am Mass - Terry Lee
Mon Oct 4
4:00 pm - Blessing of Pets, Parking Lot. Weather Permitting


You can designate your donation to the following ministry(s):
Priests, Deacons & Religious
Finding & Forming Priests (Vocations recruitment & Seminary Preparation)
Retired Priests Care
Preparation of Deacons
Community Outreach
Families, Youth & Young Adult Ministries Catholic Social Services (The Guild)
Pastoral Care (Prison, Respect Life, Grief)
Teaching the Faith
Evangelization and Communications Outreach
Religious Education, Rite of Election of Adults and Children
Catholic School Programs
Tuition Assistance
Professional Development for Educators

WAYS TO DONATE
https://dioceseoftrenton.org/aca-donate-page
CLICK HERE TO WATCH VIDEO
The 2021 Diocese of Trenton Annual Catholic Appeal - YouTube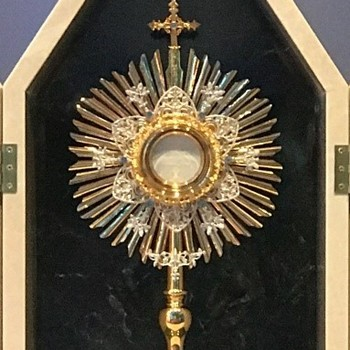 Act of Spiritual Communion
My Jesus, I believe that You are present in the Most Holy Sacrament. I love You above all things, and I desire to receive You into my soul. Since I cannot at this moment receive You sacramentally, come at least spiritually into my heart. I embrace You as if You were already there and unite myself wholly to You. Never permit me to be separated from You. Amen.
Catholic Charities News -The economic impact of the pandemic has increased the number of  homeless families. Catholic Charities provides transitional housing, job skills and budgeting training to people in Monmouth county, who have lost their homes. For assistance call 732-922-0400.